The Most Talked About
80's Party Show Band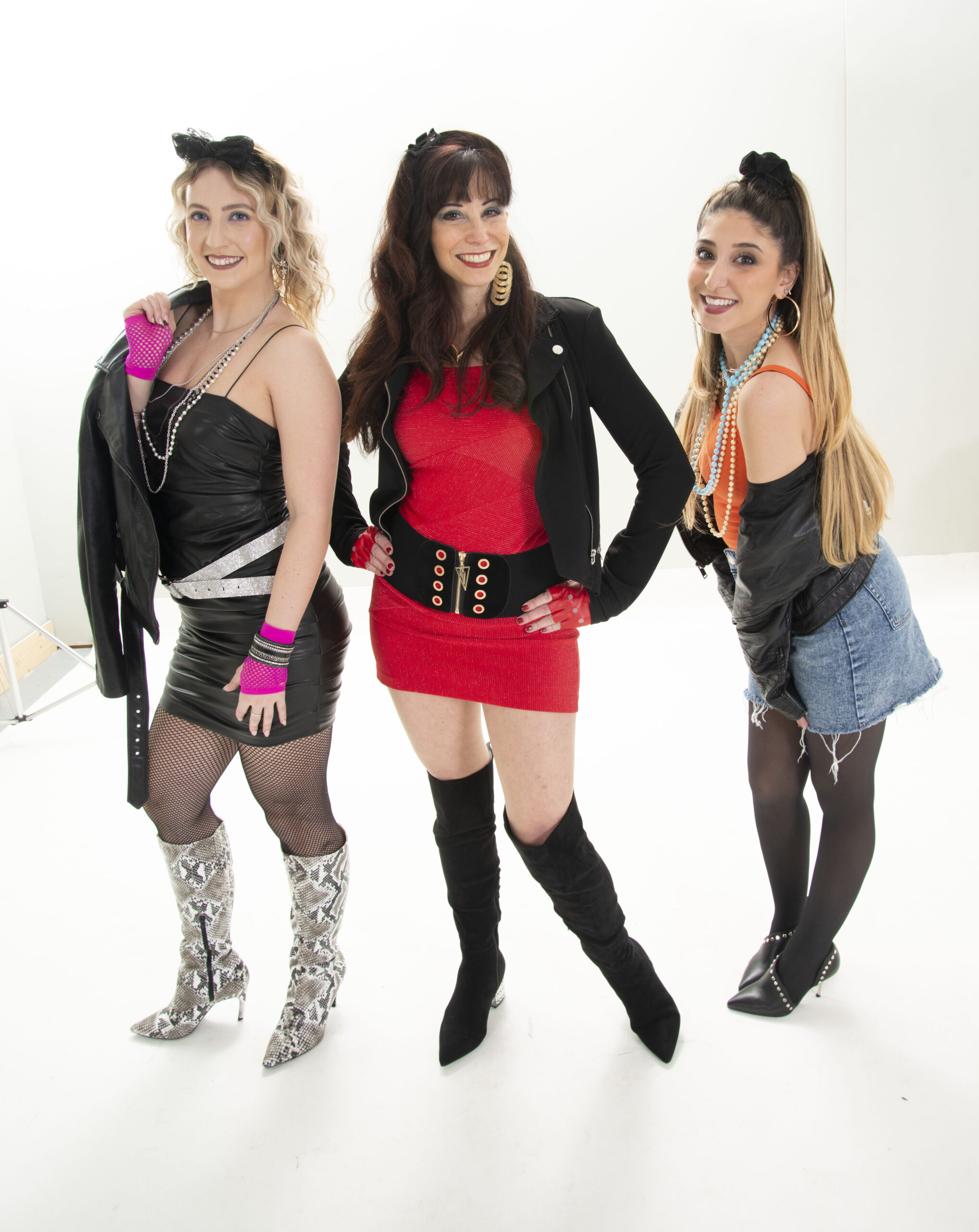 Back to the 80s
80's Revolution is the ultimate party show band highlighting the hits that drove people to the dancefloor in the incredible, decadent 80's. No detail is missed, from the neon to the leg warmers, 80's Revolution takes you back in time, when Pat Benatar, Def Leppard, Journey, The Outfield, Michael Jackson, ABBA, Loverboy, Cindi Lauper, Rick James, Madonna and Van Halen ruled the airwaves. From Dance Pop to New Wave to Hair Band Rock, 80's Revolution covers the era like no other band.
This is not a bar band, but a show band, featuring three of the hottest lead singers to grace the stage. Sharing the stage with Gloria Carpenter and Chelsey Elise Caulfield, and Katie Lynn Joel…please welcome our newest additions to the 80's Revolution Band, Laura Turk and Gianna Hodes who will be alternating subs for the third girl spot when necessary at performances. These girls are known for being in some of New Jersey's top party bands. They come together to form a rockin' trifecta, delivering powerful lead vocals and harmonies like no other.
What would an 80's band be without 80's experience. Brian Silver, one of the former founders and bass player in Route 80's, a band that quickly became a dance club favorite, was also the Bass player and lead singer one of New Jersey's biggest club bands of the 80's, The Flossie Band.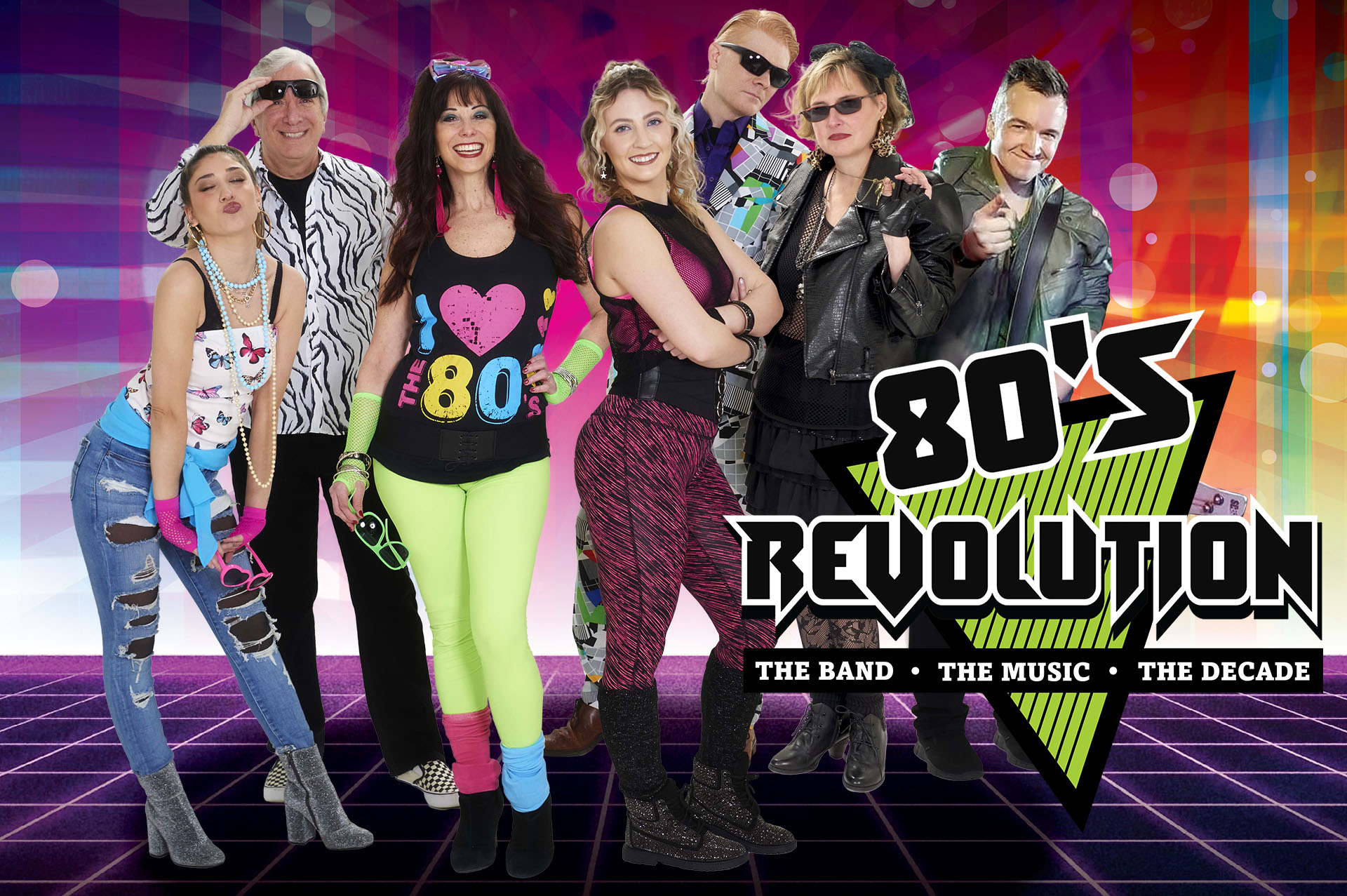 The band is available for clubs, casinos and private parties. Wherever they perform, 80's Revolution will have the audience singing and dancing along to the hits that pushed disco aside for a "new wave" of dance music. The music of the 80's!
Booking Request
Please click the yellow button to request a quote for any of our artists.