Let the B-Street Band bring the "Boss" and the sounds of the Jersey Shore"
to your club, special event or even your wedding.
The Legacy
From the heart of the Jersey Shore, "Backstreets" was the first band in the world to do a unique tribute to a live performer.  There are now an estimated 14,000 tribute bands following their lead and performing all over the world.  Nearly 5,500 performances and 34 years later, the B-Street Band is still the hardest working tribute band on the circuit, with almost 200 shows per year throughout the country.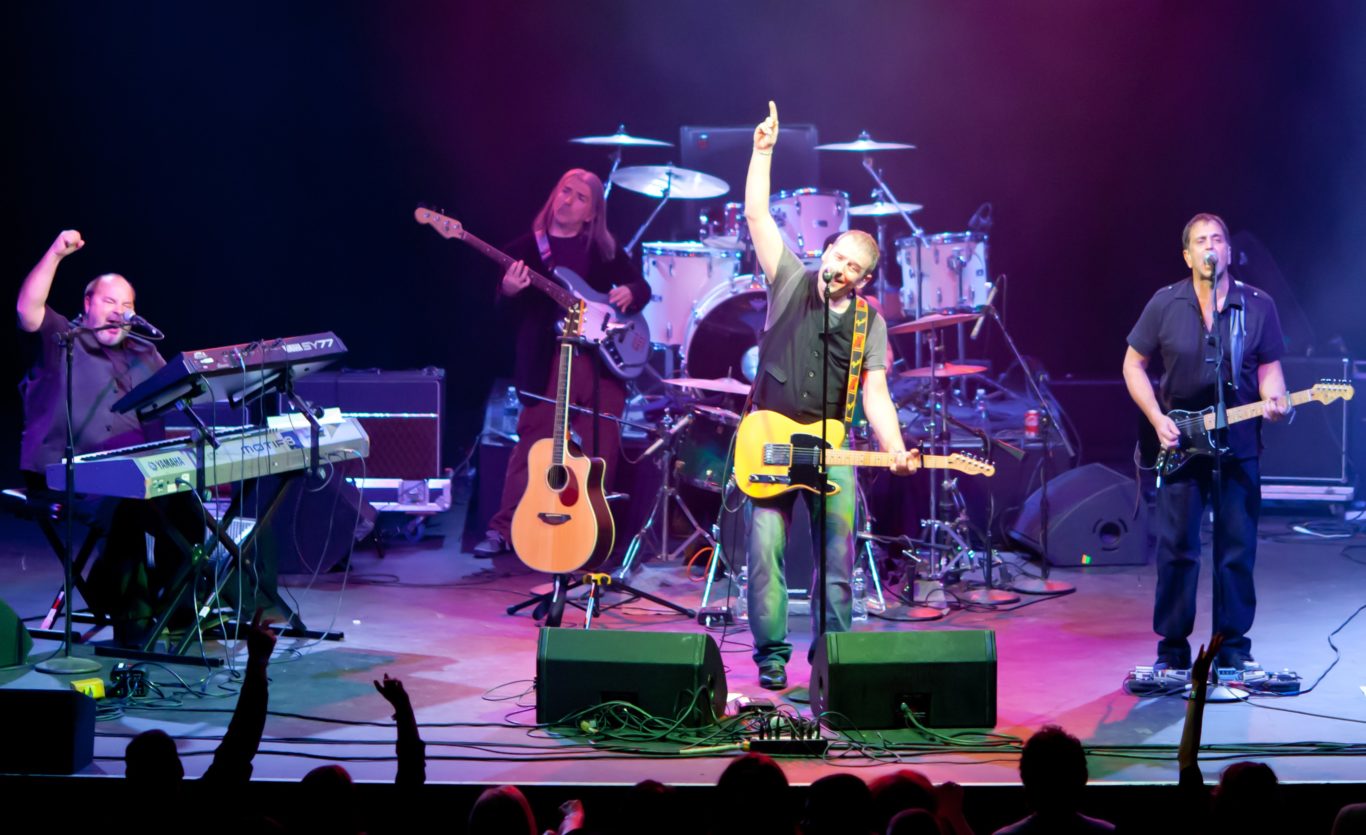 Notable performances include opening for Bruce outside at the Philadelphia Spectrum for the final 4 shows of the historic arena. Additionally, The B-Street Band performed before Bruce shows at Wachovia, MetLife Stadium, Prudential Center, and the newly constructed Comcast Xfinity Center at Citizens Bank Park.
The band was proud to accept an invitation from the Rock and Roll Hall of Fame "Life and Music of Bruce Springsteen" exhibition at the Constitutional Center in Philadelphia. They were featured during the opening, middle and closing nights—a real honor for any tribute band.
Loved by the Musicians they Honor
B-Street Band has had the honor and pleasure of performing with several members of the E-Street Band including "Miami Steve" Van Zandt, Mighty Max Weinberg, the late great Big Man Clarence Clemons, Garry W. Tallent and Vini "Mad Dog" Lopez.
We may know your next question and the answer is yes, even "the Boss" himself has made an appearance to see the B-Street Band!
Booking Request
Please click the yellow button to request a quote for any of our artists.