EPICSOUL has been providing the best in club, party and concert entertainment since 2009. EPICSOUL features some of the top musicians in the Northeast who perform over 100 dates a year together.  This dedicated group, featuring members of the Chops Horns , offers a truly unique dance party experience, utilizing state of the art technology at every performance. Their three lead singers are wireless so that they can be out on the dance floor and make everyone feel like they are part of the party.
The members of EPICSOUL bring decades of professional experience as recording artists,  composers and arrangers, some of their musicians have recorded and/or toured with international recording artists including, Alicia Keys, Gloria Gaynor, Mariah Carey, Chaka Kahn, Jennifer Lopez, Mark Anthony and South Side Johnny and the Asbury Jukes.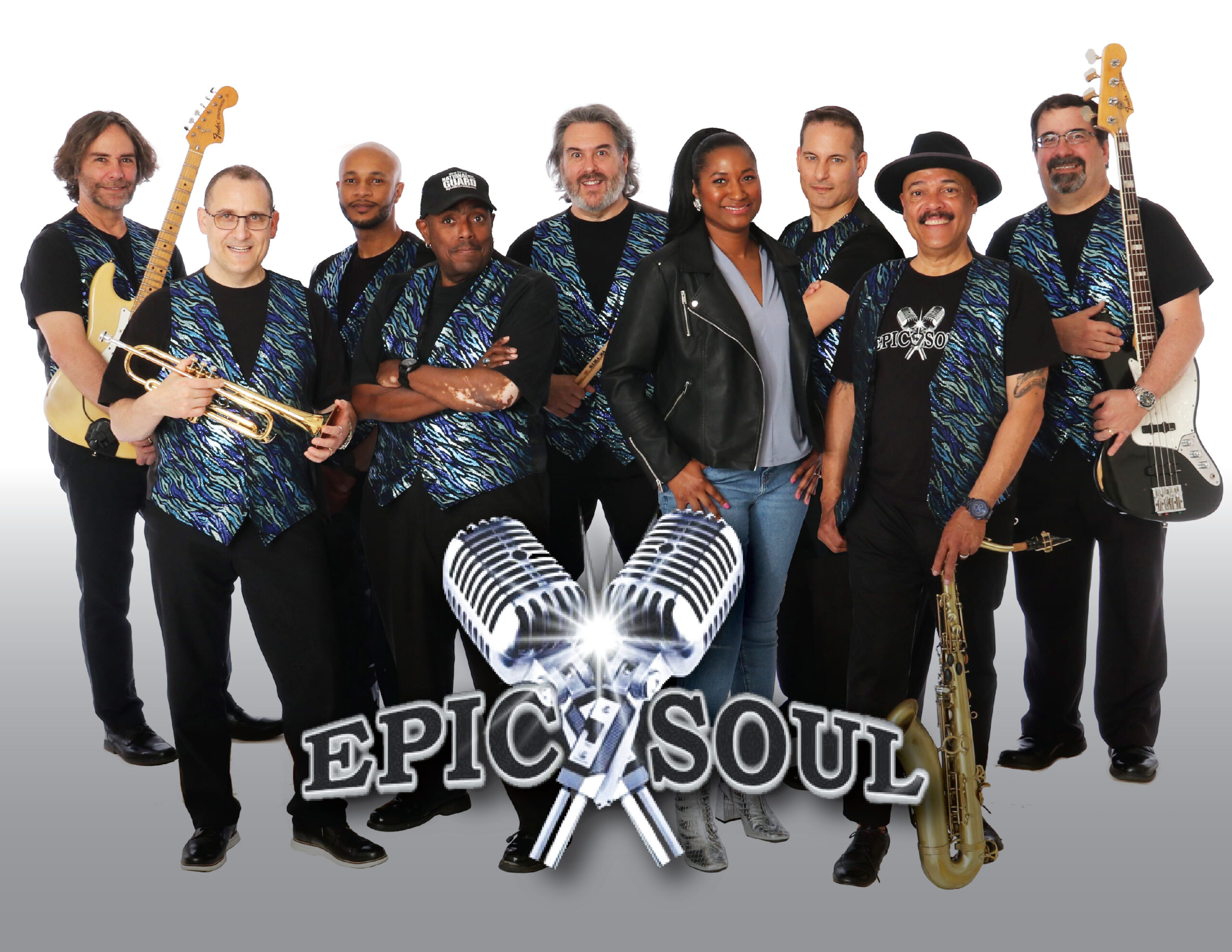 With a song list of over 200 songs, EPICSOUL covers the broadest range of mega hits ensuring that the dancefloor is full from start to finish. They cover The Temptations, Donna Summer, Queen, KC & The Sunshine Band, David Bowie, Michael Jackson, Maroon 5, Bruno Mars, Marc Anthony, Kool and the Gang, Beyonce, Bon Jovi, Lizzo, Prince and so many others.
Booking Request
Please click the yellow button to request a quote for any of our artists.