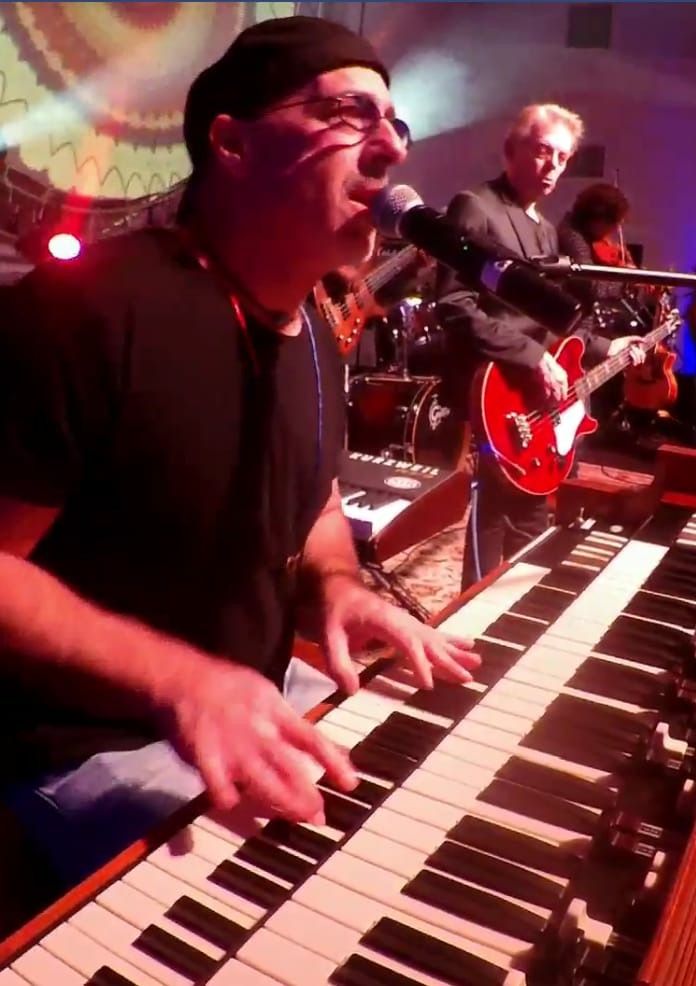 Waynard Scheller and Rainbow Full of Sound (RFoS) have quickly become one of the East Coast's premiere bands playing Grateful Dead songs, thanks to talent and a lot of practice—300 shows' worth. For 2021 and 2022 dates, Rainbow Full of Sound are taking Grateful Dead fans back in time, recreating the Dead's legendary Europe 72' tour on it's 50th Anniversary. They will trace the path that included twenty-one shows that started in England and traveled  to Denmark, Germany, France, the Netherlands and back to England. Every stop in the Spring of 2022 will align with one of the Europe 72' tour stops and perform the same set list as the Grateful Dead performed that night 50 years ago.
A little history: Rainbow full of Sound began as a one-off experiment in 2012 when a gang of Dead Heads decided to play the entire 1980 Radio City Music Hall run.  It was so much fun that it took on a life of its own, with a rotating cast that keeps it fresh.  The one consistent link is Waynard, and it makes sense—his commitment to music goes back to a ragtime-piano-playing grandfather, hippie babysitters who brought guitars with them, and then a mom who taught him classics like "Heart and Soul."
By the age of 10 he was playing guitar, and after lessons in voice and theory but almost none in piano, he became so consumed by the Grateful Dead's Terrapin Station album that for close to a year he'd listen to it before going to school.  Things were never quite the same afterward.  Soon he switched to keyboards and joined his first Dead-oriented band, Changing Planes. Soon after, he was invited to join one of the oldest Dead-oriented bands, the former Zen Tricksters of Long Island, and they toured for some time as Jam Stampede. He met John Kadlecik, formerly of Dark Star Orchestra and then Furthur and now JGB with Melvin Seals, and worked on three tours with him.
One day he got a call to play a show in a crypt at the Church of the Intercession in Trinity Cemetery, New York City, in the process meeting Zach Nugent (then with Melvin Seals and JGB) and Kenny Brooks (formerly with Bob Weir in RatDog).  His name spread around GD circles, and he played with Weir himself in an SF Bay-Area benefit for the Jerry Garcia Foundation called "Imagine There's No Hunger," and after they hit it off, on several other shows. Working with the Foundation brought him into contact with Hot Tuna's Jorma Kaukonen and Jack Casady, then another event connected him with Jason Crosby and Grahame Lesh of the Lesh Family Band…and the road goes on.
Rainbow full of Sound comes with full multi-media, changing with every song to take the audience on a musical adventure of sight as well as sound.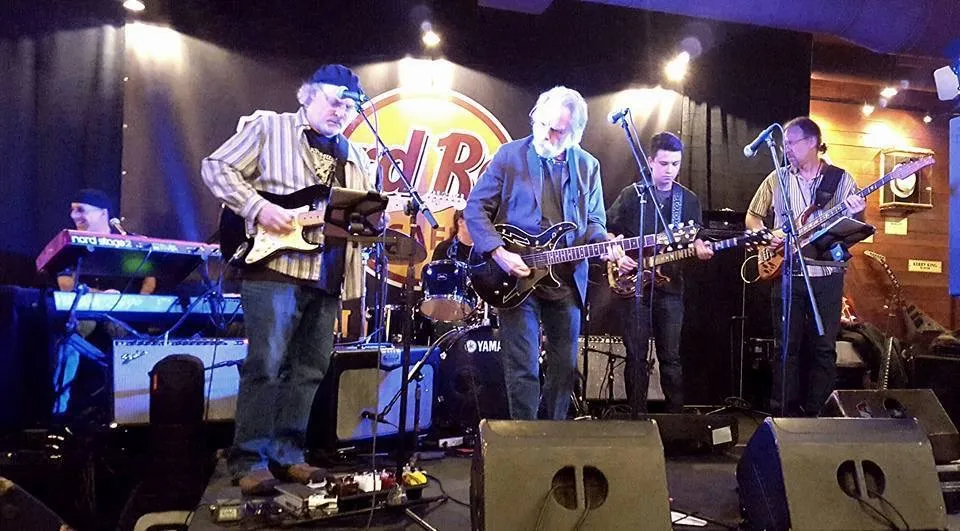 Bob Weir performing with Rainbow Full of Sound.
Booking Request
Please click the yellow button to request a quote for any of our artists.