"I have presented three different Eagles tribute bands in the past few years, and "Best of the Eagles" is by far the best! Easy to work with, excellent musicians and vocalists, and they deliver a full two hours of hits that has the audience riding the wave with them after they play the first note !  Patrons said they were as great as the actual Eagles – and definitely preferred the ticket price!  It's a rare thing for me to say you can't go wrong with an act, but if there's a full-proof one in this universe, Best of the Eagles is that."

Gram Slaton, Executive Director – Westhampton Beach Performing Arts Center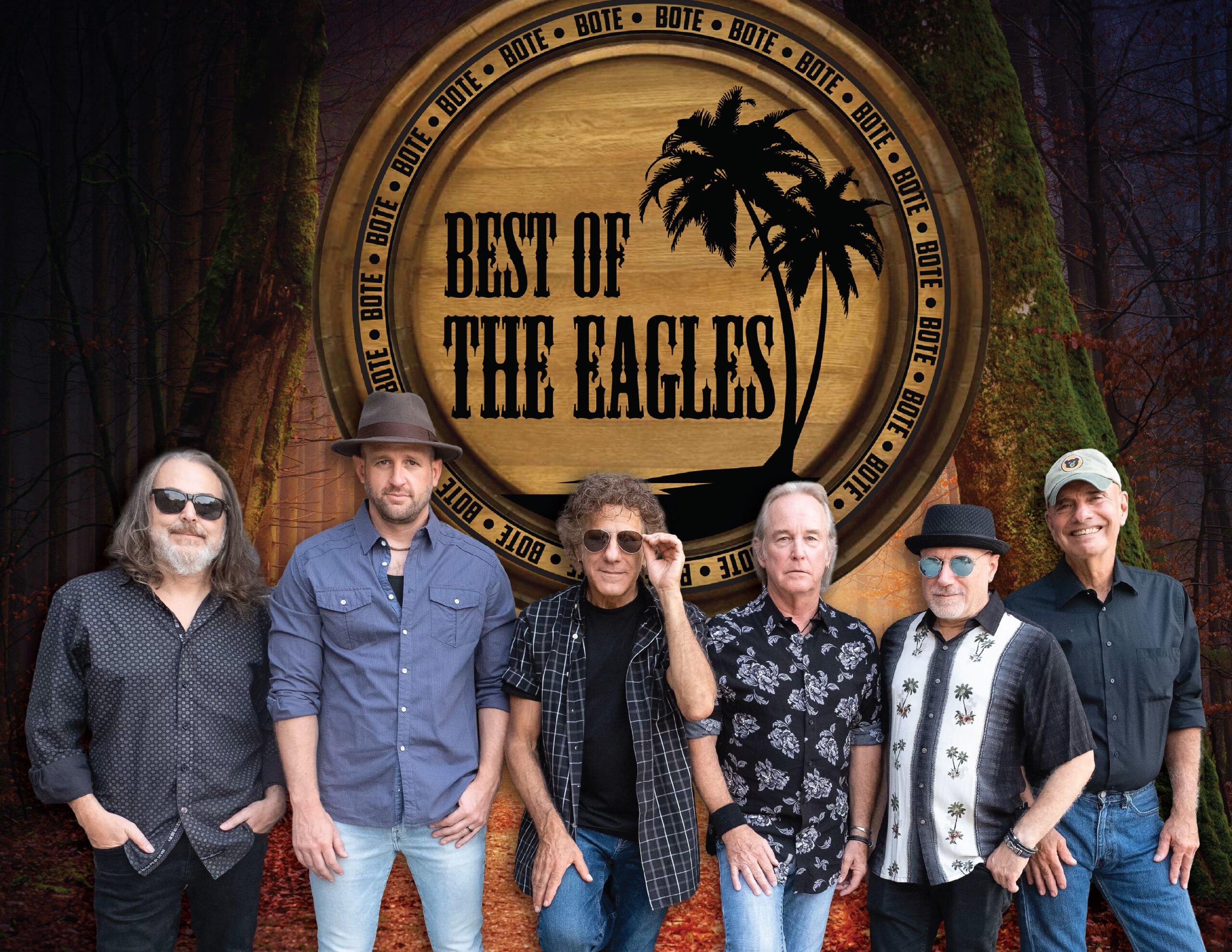 The Ultimate Eagles Experience!
Best of the Eagles (BOTE) was established in 2012 by guitarist/vocalist Joe Vadala and a group of professional New Jersey musicians who individually have an auspicious pedigree, are passionate about their love of the Eagles music and who have all worked with numerous national touring artists.
Best of the Eagles (BOTE) is the most exact interpretation of the music of the Eagles in America, bar none! Each member mirrors his counterpart in the Eagles instrumentally and vocally. However, this is no simple copy band or impersonator act but rather a group of excellent musicians who expertly and authentically re-create the songs, the music, the vocals and the magical aura of one of America's greatest rock bands. The band has sold out so many venues throughout the East Coast and Mid-West including the 1700 Count Basie Theater in NJ, The Gateway and Ike's Hall at West Point in NY, The Academy Center for the Arts in VA, The Tibbits Opera House in MI, The Alhambra Theater in FL and so many others. If you love the music of the Eagles, you will not want to miss BOTE.
Booking Request
Please click the yellow button to request a quote for any of our artists.